Military and veteran people have so many housing options to explore. And if you are also planning to buy such property, you should know how to do it right. So, stick around to see how to prepare properly for this process. Also, you will learn something interesting about home-buying benefits for military buyers and veterans.
To successfully become a homeowner, here are some things you must do:
Learn about 

important questions to ask when buying a house

.

Inform yourself well about the process of buying for military and veterans works.

Find out why purchasing a property is better than renting all the time.

Make sure you know what buying a home for military and veterans brings.

Take your time to find reliable professionals to work with. This includes getting the right real estate agent and professional movers for relocation once you get the home.

Collect plenty of tips and tricks you can use during this mission. 
How does home-buying process for military and veteran buyers work
As soon as you decide to buy a property, you should start organizing this mission accordingly. Discover what type of real estate you want, and set up your requirements. Select the right location, and leave the rest a professional agent.
When you get the property you want, the mission is not over yet. Your next job will be to relocate there with someone reliable like Zippy Shell Moving and Storage DMV. So, make sure you handle these preparations on time as soon as you become a homeowner.
Things you should have in mind when buying a property
If you want to buy a home, you should do it. You see, many veterans and military people are not informed accurately about this mission. They are no aware that options when it comes to purchasing real estate are plentiful. The obligations and laws are different for them.
Also, you should know that getting a home is just one part of this adventure. Even though it is perhaps one of the most expensive steps to perform it, there are some other tasks you must do as well. One of them is relocation. So, to do it right, moving experts are the best assistance when it comes to achieving the military move. Then, you should learn something about maintaining the place and utilities.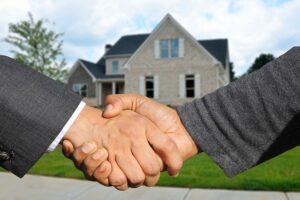 Some of the best home-buying benefits for military buyers and veterans
The first thing you should know is that there is no down payment requirement and no mortgage insurance.

Also, you will get lower average interest rates.

Apart from that, you will encounter limits on closing costs.

Military and veterans buyers get more lenient credit requirements as well.

With those things in mind, all you need next is to learn what 

types of real estate investment opportunities

 are. After that, the process of buying might begin.
Conclusion
In the end, many military and veteran personnel are having great options when it comes to buying a property. And if you are looking to get real estate, make sure it fits your requirements. Talk to your agent and prepare the budget for purchasing and moving. Since there are plenty of home-buying benefits for military buyers and veterans, you won't have any trouble getting what you want for an affordable price.